Reindeer Cam
APL!VE Reindeer Cam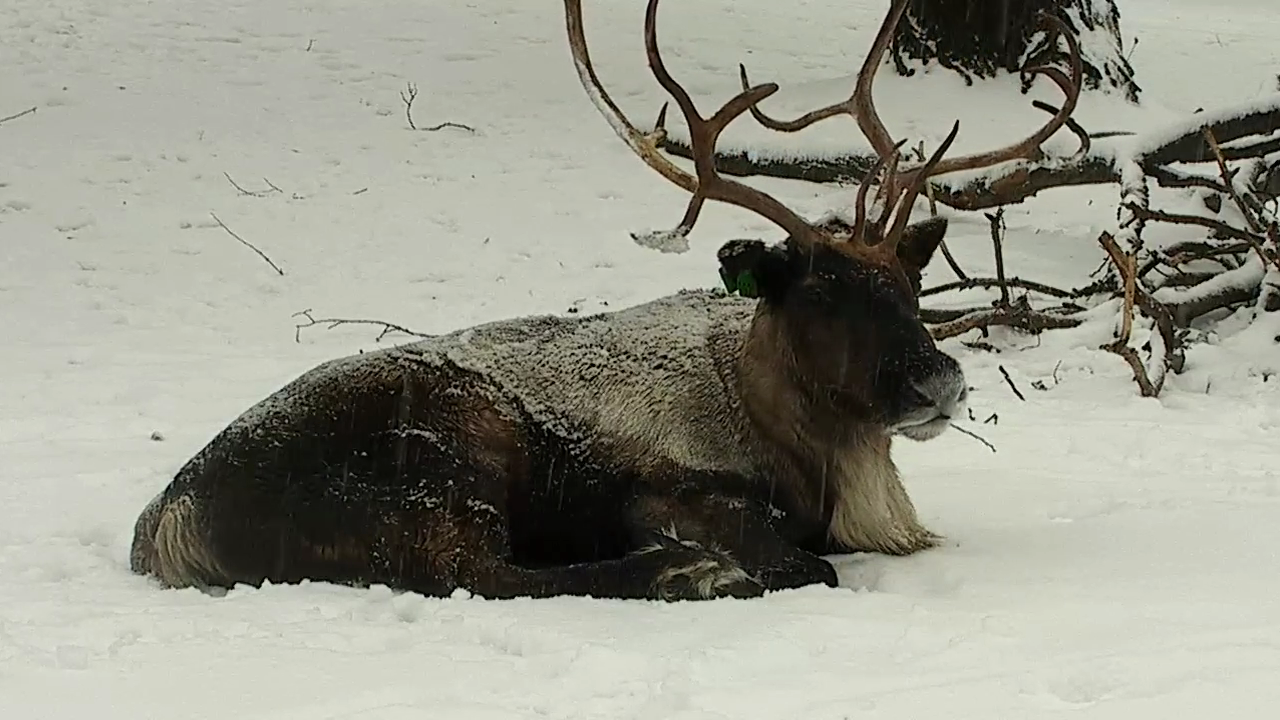 Reindeer Cam
After their annual journey, our reindeer enjoy some time off. Watch as they rest, relax and prepare for next year! Check out past visits from the big guy, Santa, himself.
These reindeer sometimes play their games out of view of the camera, but they'll always be back if you stick around — or watch these highlights.
When they aren't busy pulling Santa's sleigh, these reindeer call the Como Park Zoo and Conservatory in Saint Paul, Minnesota home. Because the zoo is open 365 days a year, you are able to visit the reindeer every day in person! Plus, sponsoring Como's reindeer makes a great gift! Call 651-487-8229 for sponsorship package information.
Reindeer are the only deer species in which both males and females grow antlers.

Male reindeer shed their antlers every winter. Pregnant females will keep their antlers until they give birth in the spring.

Reindeer can live for up to 20 years.

Male reindeer generally weigh between 220 and 700 pounds. Females weigh between 130 and 370.

Reindeer have a great sense of smell and use it to find food buried up to three feet underneath snow.